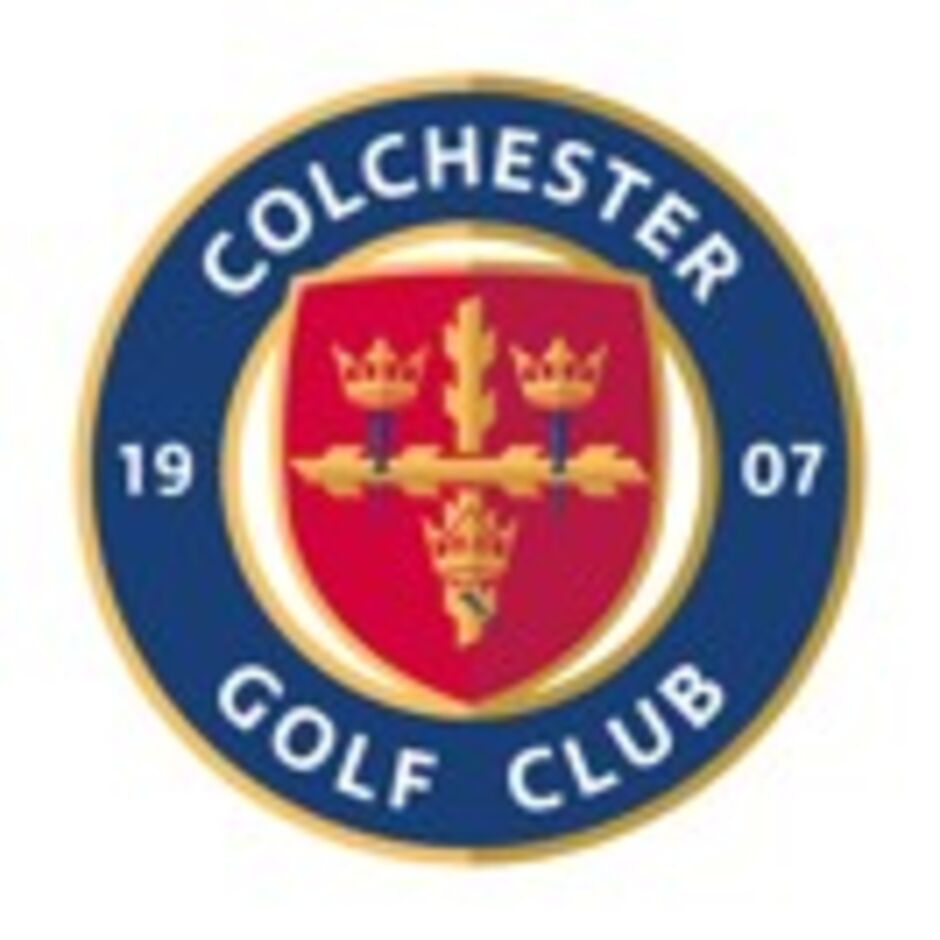 Welcome to Colchester Golf Club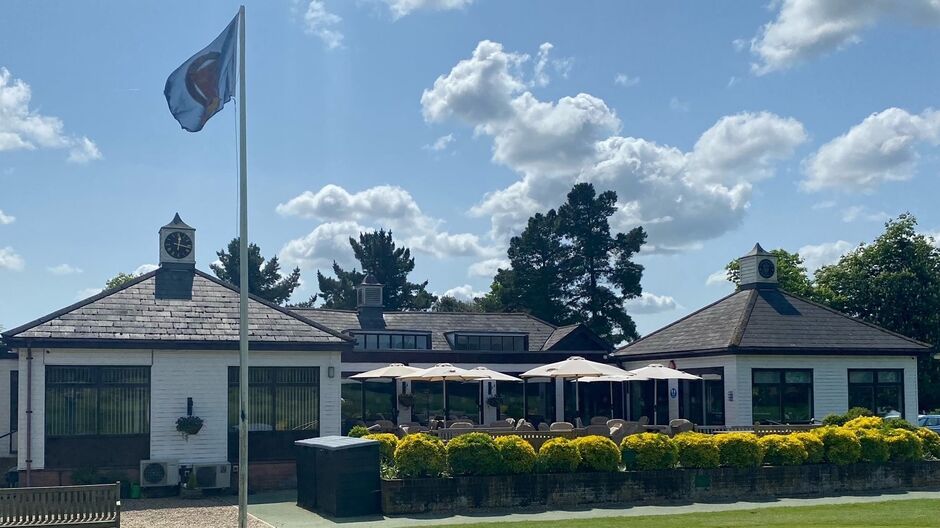 Congratulations on becoming a member of Colchester Golf Club. We hope that you will find our Club friendly and welcoming.
This document is a guide for new members. We hope that existing members will also benefit from having a consolidated reference source explaining how the Club is intended to work from a member's perspective.
How we support you:
If you have a matter that you are unable to resolve using this pack or by looking at the Club website, the following resources are always available to you:
Ask an existing member, most will be only too pleased to help.
Contact the Office on 01206 853396 option 1, or email:
Julie Ruscoe, Secretary Manager secretary@colchestergolfclub.com
Richard Gallant, Assistant Manager richard@colchestergolfclub.com
Contact the Professionals on 01206 853396 option 3, or email: professional@colchestergolfclub.com
Chris Cutchie, Head Professional
Mark Baker, Head Professional
Alex Piccolo, Assistant Professional
Contact any member of the Management Board. An organisation chart of the Management Board can be found here and a copy can also be found on the main notice board in the Clubhouse. Please contact any of these individuals who will either help directly or point you in the right direction.

Club Welfare
Stuart Thackrah is our Club Welfare Officer. He is primarily responsible for managing and reporting concerns about children or adults at risk and for ensuring that safeguarding procedures are in place and are complied with. In the event you experience or witness any unacceptable conduct, please contact the Club Welfare Officer in the first instance. Any issues will be treated in complete confidence. Stuart Thackrah can be contacted on 07904 191016 or emailed at stuartthackrah@gmail.com
Mentor - If you think you would benefit from having a mentor to aid your induction, please contact the Office.
Website - The CGC website is a great source of information, as is the Intelligent Golf (IG) App. We encourage members to download the IG App (from your App Store), where you can find:
A Tee Booking system for early weekend playing slots and competitions in general.
Your golf record, competition and General Play scores, results and handicap details.
The Club Diary, which lists all upcoming events.
Your bar account transactions, balance and top up facility.
Committee Meeting minutes
The Women in Golf Charter
The Equity, Diversity and Inclusion Policy
The Sustainability Policy
Upcoming social functions.
Details of the World Handicap System ( WHS )
There is also a system to message other members and a Forum where you can raise issues about the Club and respond to those raised by others.
Your Membership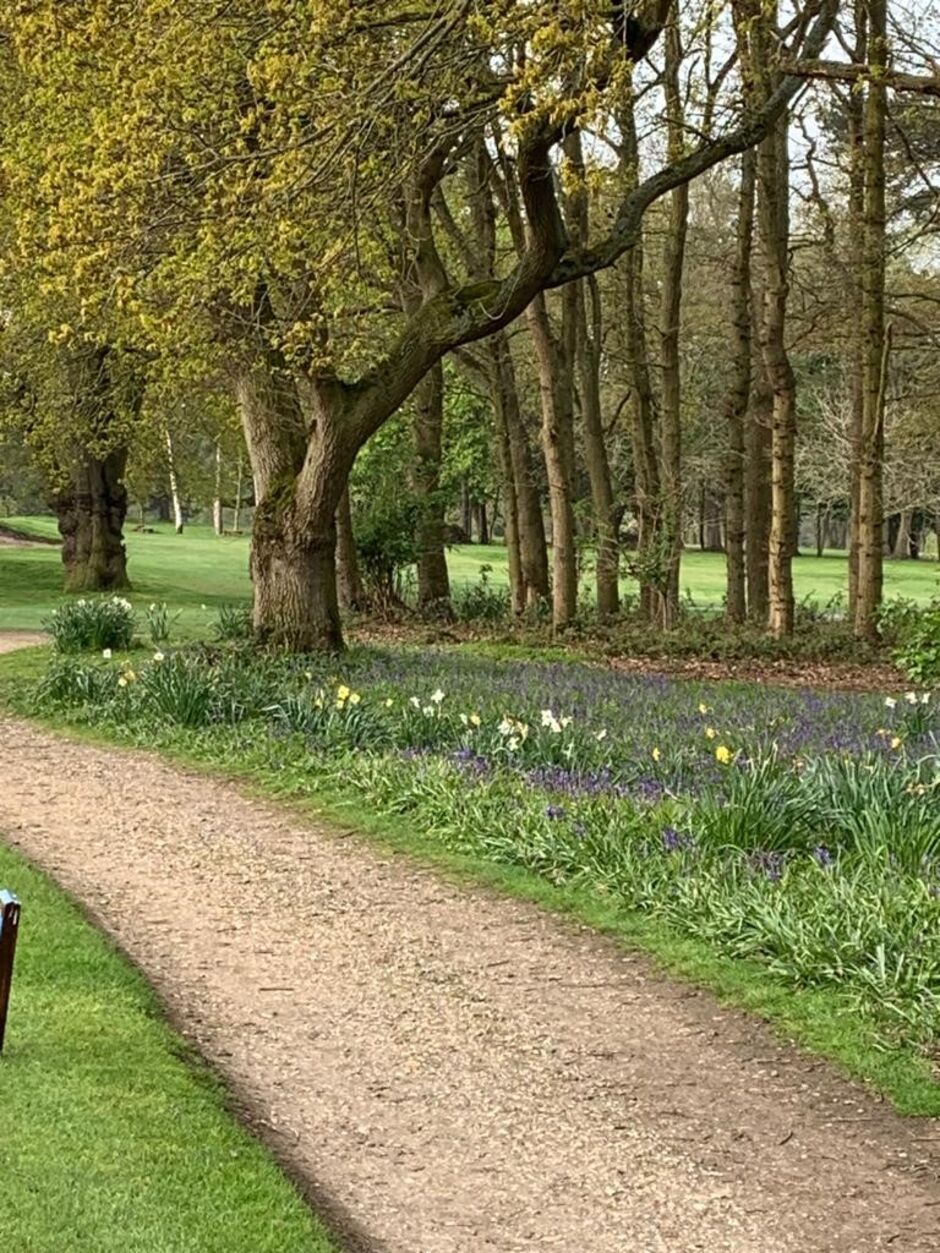 You should be in possession of the following:
A member's discount card which entitles you to a 15% discount off bar and catering purchases. It can also be used to:
Purchase tickets for social events.
Pay for entry into Club competitions.
Please note cash is not accepted in the clubhouse.
A member's bag tag and annual sticker. Please make sure that this is up to date and prominently displayed on your bag when you play.
A 4-digit Login and Pin codes to give you access to the Club website members section and to the IG App.
Please contact the Office if you need assistance with any of the above.
Additionally:
There are a small number of lockers available to store your golf clubs and your trolley.
Buggy spaces for your personal buggy are also available to rent. If you wish to go on a waiting list, please contact the Office. Members will need a medical certificate before they can use a ride on buggy in competitions but not general play.
Members can become a member of the 500 Club. This raises additional money for items that members would like to see in the Clubhouse or for works on the course. There are monthly prize draws and membership costs £30.00 per year. To become a member, contact Simon Rippingale simonrippingale@talktalk.net
The changing rooms and locker rooms have security codes; these will be provided to you either by the Office or the Professional Shop.
All new members will be added to our New Members WhatsApp Group. It is a very active group which is useful to those who have joined both on their own or as part of a group.
Concessionary Green Fees
As a member, there are several schemes available to you to enable you to play at other clubs at preferential rates.
There is a reciprocal scheme in place with Braintree, Burnham on Crouch, Felixstowe, Haverhill and Stowmarket, which allows one courtesy fourball each week between April and November to play each course. Bookings can be made through our Professional Shop.
Colchester is a member of the James Braid Association. You may be entitled to a preferential rate at any course designed or remodeled by James Braid. The current list of available courses and the general conditions of booking can be found here and you should book directly with that Club. They may require proof that you are a member of Colchester GC. There are some availability restrictions at certain Clubs, so check before you travel.

County Card
As a member of an Essex Golf Club, you can apply for a digital County Card at https://www.essexgolfunion.org/county_card_scheme. This gives access to preferential rates at Golf Clubs throughout Essex and country wide. Bookings should be made directly with the Club you intend to visit.
Club Rules and Codes of Conduct
Our Codes of Conduct, which set out the expectations the Club has for all its members, are important. These are in place to ensure that everyone has the best possible golfing and social experience at the Club.
The following Codes cover various aspects of your engagement with the Club. Please familiarise yourself with them:
General Code of Conduct
Dress Code
On Course Etiquette Code
2 ball / 3&4 ball Start System
Roll Up Code of Conduct
Our Professionals and Pro Shop
The Club has 3 excellent PGA Professionals - Mark Baker, Chris Cutchie and Alex Piccolo, who are all available to give lessons. They can be contacted on 01206 853396 Option 3 or by email at professional@colchestergolfclub.com.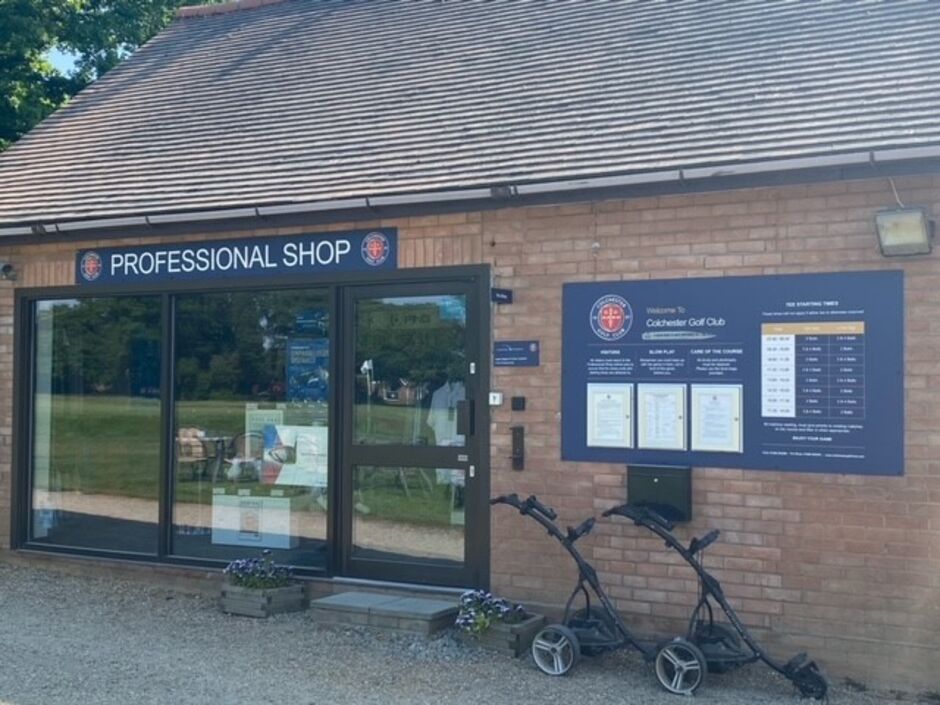 As well as lessons, the Pro Shop can help you with all aspects of your game. Their facilities include:
Indoor teaching studio with swing analysis.
Custom fit clubs.
A wide selection of clubs, clothing, balls, tees and much more from the leading golf brands.
Clothing and accessories with the Club logo.
Club repairs – regripping, re-shafting, shoe re-spiking etc.
Refreshments
Hiring pull trolleys and buggies.
Playing Golf
The Course
The course was founded in 1907. It was purchased for £3,000 in 1908 by Arthur Mumford and was leased from a succession of owners until 1951, when it was purchased using a public subscription by the membership, as Lot 1 in the estate of Henry Austin, for the principal sum of £6,750.

The original (1909) James Braid designed holes were extended to a full 18 in 1937 after a further visit from him, although his 10 guinea fee seems mostly to have been for rubber stamping the design of Sid Parmenter, the then Club Professional. The layout created in 1937 is very similar to the one we currently enjoy.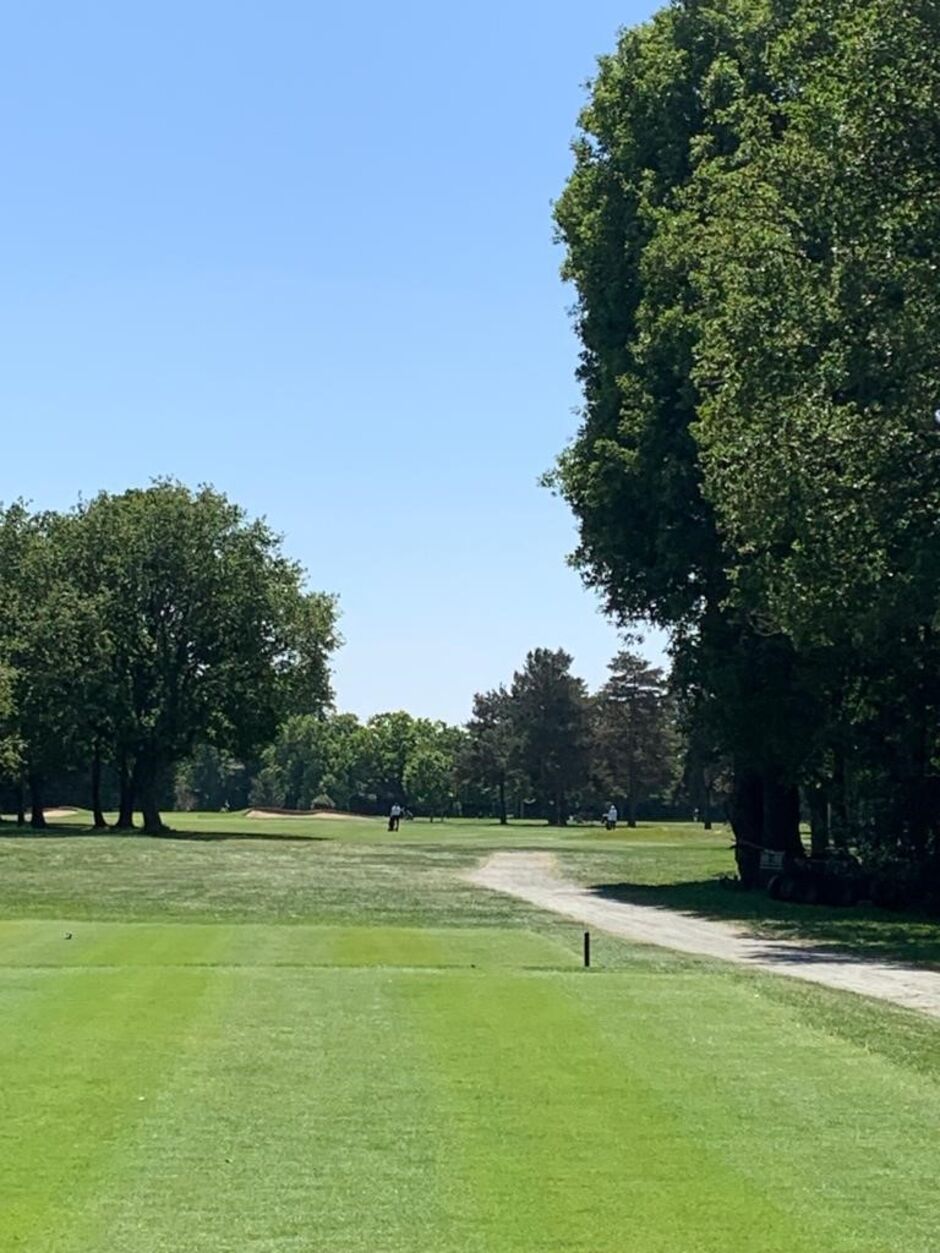 CGC is a classic English parkland course measuring 6,357 yards from the White tees and 5718 yards from the Red tees. This is not long by modern standards but is well defended by trees and bunkers and is a good test of golf.
It is a very honest course, with few unseen hazards and very few blind shots. There are 150-yard markers on either side of the fairway, plus marker plaques in the fairways at 200, 150 and 100 yards to the centre of the green. Sprinkler heads also feature yardages to the centre of the green. The position of flags on the greens are shown by different coloured flags: red for the front, yellow for the middle and white for the back.
Tee Times
We do not run a full-time tee booking system.
For general play, we operate an open access policy, based upon a 2 tee start from the 1st and 11th tees. This operates for most of the week when there is not a competition taking place. Bookings for early play at weekends, when the course tends to be busy, can be made via the IG app.
To book for Saturday times, the booking opens at 7.00pm on the previous Thursday.
To book for Sunday times, the booking opens at 7.00pm on the previous Friday.
Details of the 2 tee start can be found here.
Details of competitions can be found on the members area of the website and a Tee Reservation Sheet link is in the weekly email. Most competition entries can be found online, using the IG app.
Roll Ups
Roll Ups are a great way to meet other members.
Rollups take place at 8.30am and 11.30am on Mondays, Wednesdays, Fridays and Saturdays. These are advertised on the weekly tee sheet.
Roll Ups are a group of members who agree to turn up and play on a specific day and time. They are required to offer free access to all. Members are asked to arrive 30 minutes prior to the first tee time.
Competitions
To enter and win a prize in a competition you will need to have 9 cards registered in the preceding 12 months. You can register cards in competitions or in general play. For general play cards you will need to get your card signed/attested by one of your playing partners. If you do have a handicap, you will need to submit cards for a minimum of 54 holes to the Office, who will then be able to issue you with an initial handicap.
Most competitions are entered via the website or the IG App.
A brief description of each competition can be found on the website/IG App at the point of entry. Many competitions have individual rules, such as entry and playing handicaps, which tees are to be used, and the format of the competition.
Members should check with Pro Shop or Office to ensure that they understand the rules before they enter a competition. Entry fees will be taken directly from your bar card when entering.
You will need to enter your own scores on the computer situated in either the bar or the men's changing room, after your card has been checked and signed.
The weekly golfing calendar is broadly as follows:
Ladies' competitions take place on Tuesday mornings.
While most Saturdays are kept clear for social golf, team competitions are sometimes held starting from late morning.
Men's competitions take place on Sundays. Quite often, these events are open to ladies. Please check the individual competition rules for more information.
Vets Stablefords (open to all men over 60) are held on one Wednesday each month throughout the season.
Mixed Foursomes events take place on all Bank Holiday Mondays and are followed by an optional meal. Guests may be invited in some instances.
Junior Golf
Colchester Golf Club is a friendly and safe environment for juniors of all ages to come together to experience all the good things about golf. Junior members benefit from unlimited access to the driving range, short game practice areas and a weekly group coaching session throughout the summer. When they are ready, they can use the main course and gain a playing handicap, at which point they can take part in formal competitions.
If competitive golf is not for them, they can play social golf with other junior members.
The Club now takes part in the Golf Sixes league, which is a team event for golfers with no handicap or with a handicap over 37; this has proved very successful, encouraging many juniors to play more golf. Our strong junior section has a good reputation for producing players who progress to representing the county at junior and colt level.
Further details can be provided by the Junior Organiser. Contact the Office or the Pro Shop for details.
Knockout Competitions
Knockout competitions are held throughout the year. Entry fees must be paid by bar card before the relevant entry dates. These include:
Men's Winter League. This starts in October and is played in teams of two. Qualifiers from the leagues go forward to a straight knockout.
Braiswick Cup. This is a singles knockout for men and ladies and is played during the year. It is open to all members. There is also a Junior Braiswick Cup, which is open to all our junior members.
Men's Foursomes Knockout, which is played in pairs.
Vets Knockouts. These are open to men aged 60 and over and are played on a better ball basis.
Vets Singles knockout for men aged 60 and over is played over the Summer.
Ladies have 3 singles knockout competitions played during the year. The Bentley Green Cup is for those with handicaps 0-20, the Young Cup is for 21-36 handicaps and the 2020 Cup which was recently introduced for ladies with handicaps 37-54.
Team Golf
There are many opportunities to represent the club in golf matches on a friendly and more competitive basis. Brief descriptions of some of them are below, but if you would like more information on which matches might be appropriate for you, please ask the Office about how to get involved.
Men
Thornton Cup - for low handicap players. 36 holes played off scratch.
Leslie Wood – for men with a handicap of no lower than 6.0. 36 holes played off scratch.
Curry Cup - 36 holes playing foursomes followed by singles.
Norman Plum – for men with a handicap between 11.0 and 24.0, played in fourballs home and away simultaneously.
Jubilee Cup - for men with a handicap of between 12.0 and 24.0, played in singles and fourballs.
Essex Seniors – a team knockout for men aged over 55.
John Day Seniors Trophy – a team knockout for men aged over 55.
Vets inter club matches throughout the spring/summer
Club friendly matches open to all handicap levels occur throughout the year. Details of these, and signup, is via the main noticeboard.
Ladies
Silver Shield - no handicap index restriction
Silver Trophy – for those with handicap indexes of 9.5 and above
Bronze Shield - for those with handicap indexes of 18.5 and above
Harris Bowl - for those with handicaps indexes up to 36.4
These interclub team competitions are five players per side with handicaps from 0-36. Participating clubs are drawn in groups, playing matches home and away. Those qualifying from each group proceed to the quarter finals.
Munro Foursomes - an interclub knockout competition with two players representing the Club.
Club friendly matches open to all handicap levels occur throughout the year. Please contact the Ladies Captain for further details.
Juniors
Our juniors participate in the following interclub competitions:
Youth Shield
EGU Junior team events
Golf Sixes League.
Vets
For male members over 60 there are a series of home and away matches against other local clubs, which are played on weekdays followed by lunch. Entry is via the website or IG App. Contact John Champ, the Vets Honorary Secretary for more details. ( seccolchestervets@gmail.com)
Vets Stableford competition is held at least once a month from March to October.
Other Vets events are held during the year. These can be entered on the website or IG App.
Practice Facilities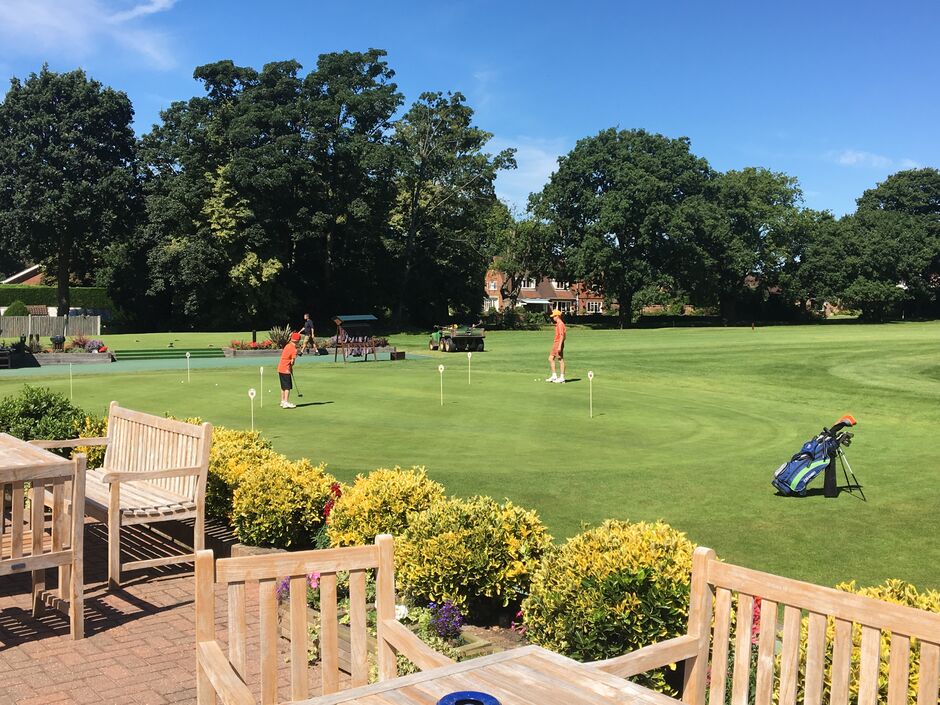 Several practice facilities are available to members:
Two indoor practice nets near the Professional shop.
Putting and chipping greens in front of the Clubhouse can be used at any time but should not be damaged by pitching from height.
There is a small practice ground to the left of the first hole. Members will need to take their own balls. This is an excellent facility for short iron practice.
The main practice area is located beyond the 10th green, through the security gates that cross the public footpath. The gate code is C1907X. The following resources can be found in these areas:
A ball vending machine. Credits can be purchased from the Pro Shop by way of a card that can be used to obtain balls from the machine. Each bucket of balls will contain approximately 50 balls and cost £2.00 per vend (please note this is a cashless facility).
Driving range with grass or all-weather mats depending on the time of year.
A practice bunker and green.
A 9-hole Academy course.
The Clubhouse
There is a noticeboard showing all Club events, a computer for inputting scores and a screen for the leaderboard during competitions.
A television featuring golf and other sporting events can be found in the Parmenter Room.
A screen outside the office showing current golf news, and a second in the clubhouse provides touch screen access to our website.
The Clubhouse offers a friendly and relaxed atmosphere to spend time with friends, family and golfing partners. It can also be hired for private parties – contact the Office for further information and booking.
Social Calendar
The Club offers a variety of social events to suit all tastes. Events include themed Food and Drink evenings, Quiz Nights, Barbecues, Parties, Children's Christmas Party and Fireworks Night.
We encourage members to attend these events and to bring their families and non-golfing friends.
Events are advertised on noticeboards, social media and can be found on the IG app. Please contact the office if you have any ideas for other social events.
Other Membership Benefits
In addition to the golfing benefits mentioned previously, members can enjoy the following:
Majestic Wine – Discounted wines are available for purchase directly from our supplier Majestic Wine. Members will need to show their membership card. The list of available wines can be found on the main noticeboard.
Free hire of the Clubhouse for members private events
Reduced green fees for member guests
One free guest per year
15% off the price of food and drinks
We hope this document will help new members to settle into the club as quickly and seamlessly as possible. For any questions or issues about the Club, please contact the Office.