Weekly News 8th September
21 Braiswick, Colchester, CO4 5AU
Tel: 01206 853396 Website: www.colchestergolfclub.com

Please check the tee sheet before arranging to play
We wish the Curry Cup team the very best of luck in the Final this Sunday 10th September at Haverhill GC. All support is welcome as Iain Cruickshank and his team attempt to beat Stowmarket to be crowned champions!
---
On Monday 11th September the kitchen will be without power until lunchtime due to electrical work being carried out.
---
The Golf Committee have carried out an extensive review of the Local Rules which have now been updated. They are available to view on the website or by clicking here.
---
Race to Woodhall Spa 2024 Update
This is the current mens leaderboard for The Race to Woodhall Spa run by England Golf. Apologies the ladies leaderboard currently has a technical error on the England Golf website and will be circulated once it is working again. The leaderboard is compiled from all 18-hole, fully completed, individual, handicap qualifying club competitions played between 1st January 2023 ‐ 31st December 2023 and are classified as Club Qualifying Rounds.

The top male and female member at the end of the year will qualify to enter an area final held at clubs across the country between May ‐ June 2024. This years representatives were Alison Clare and John Sexton who played at and respectively.

The leading players at the area finals will qualify for the national final at Woodhall Spa in August 2024.
---
Course News
Greenkeepers Report
Click here to read the information that was sent out earlier this week regarding Monday's Greens Maintenance Work.
This week has seen plenty of sunshine and allowed us to cut all surfaces multiple times. Various surfaces have been blown to remove grass.
The bunkers are being edged and weeded as well as sand levels being checked and topped up with new sand when needed.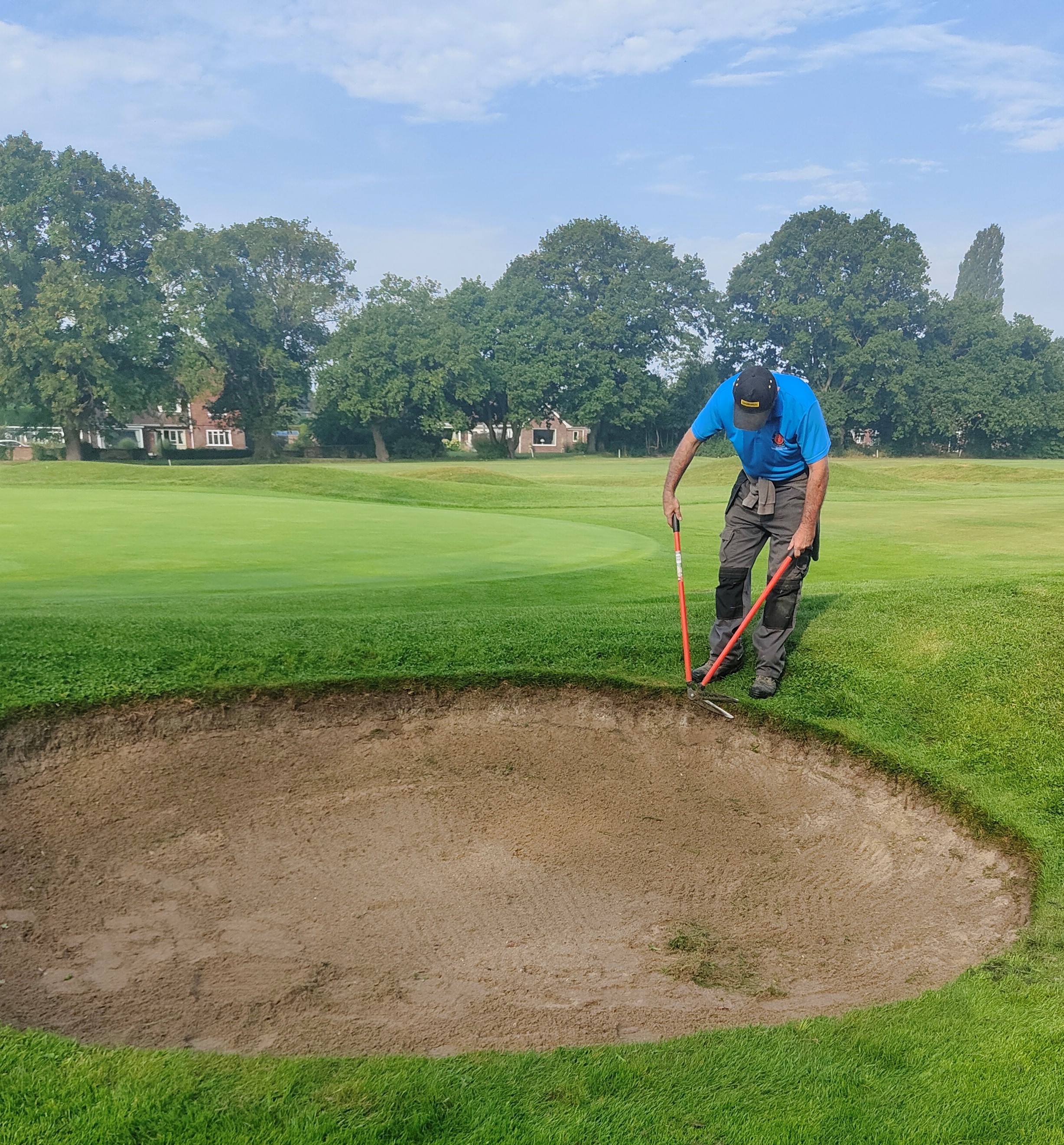 The tees and approaches have both been sprayed with an application of nutrients and bio surfactants.
The temporary greens have been cut and white lined in preparation for the greens maintenance work commencing on Monday.
Renovation work has been ongoing with areas being dressed with rootzone and then overseeded. Areas deemed No Play Zones are clearly defined with white lines.
---
Social & Hospitality News
Quiz Night - Sign up today to avoid missing out!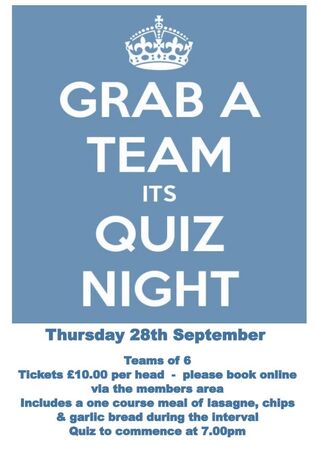 Don't forget Fish & Chips is back by popular demand next Friday 15th September - bookings can be made direct with the hospitality team or via the sheet on the main noticeboard.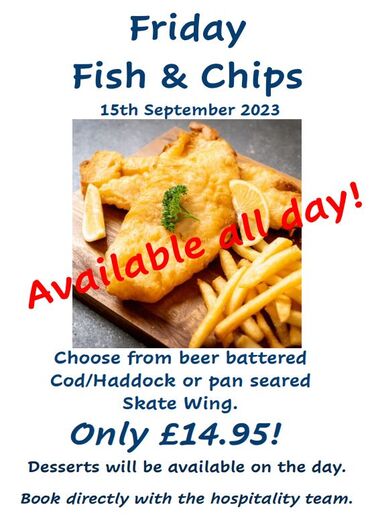 Watch the Ryder Cup live at the Club!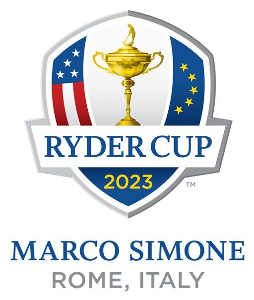 The Social Committee are arranging additional screens to broadcast live coverage of the 2023 Ryder Cup throughout the clubhouse on all three days! Watch this space for more information.
---
Competitions Update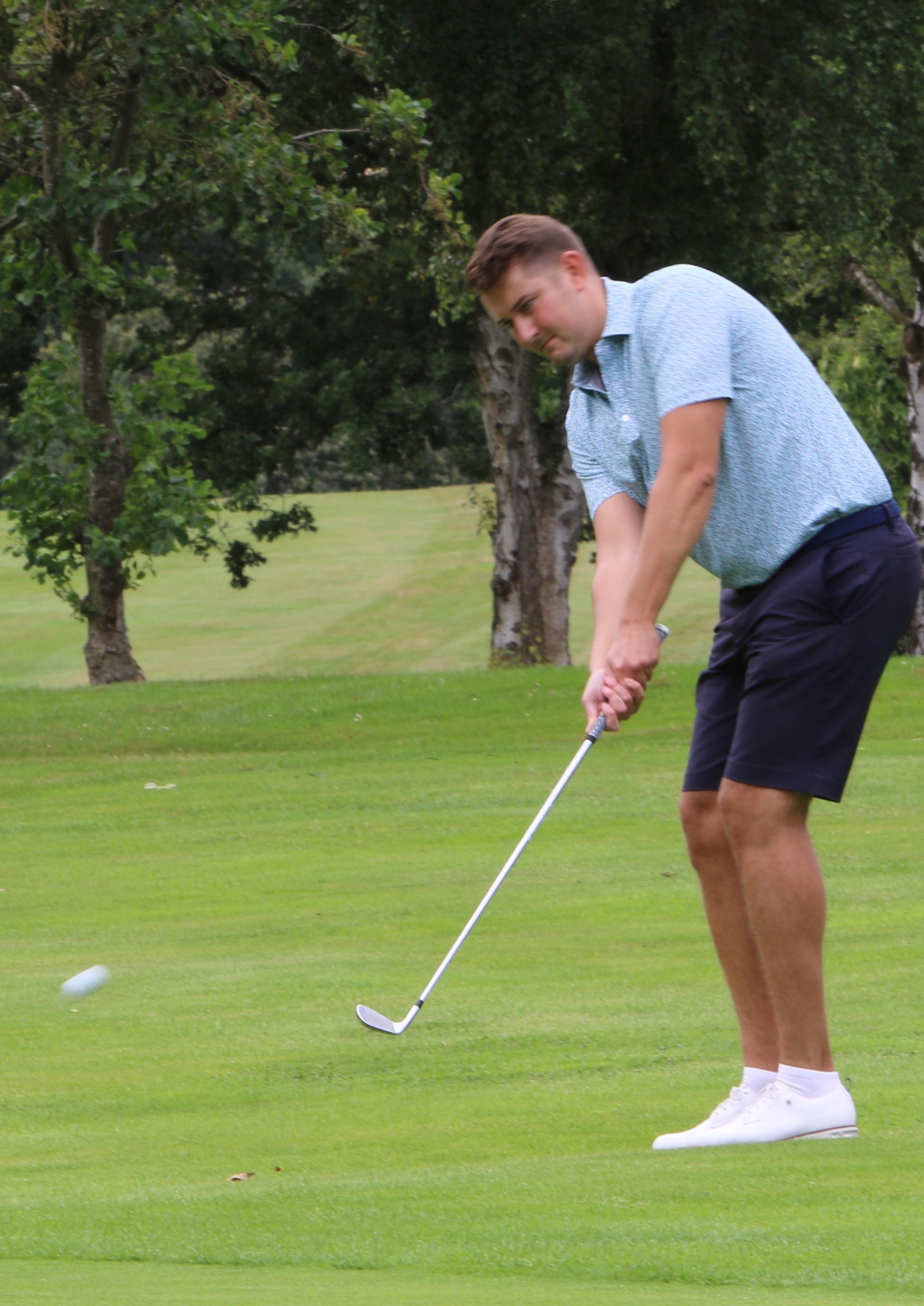 Sam Tarr and Joe Gilzean clinched the Curtis Cup last weekend, edging out two other pairs after a countback in this 90 year old competition.. The duo, playing off nine and ten respectively, scored 44 points in the two ball, better-ball competition. With five pars on shot holes giving them the edge on the back nine countback.
Daniel Harness (12) and Matthew Pope (9) were runners-up with 22 points on the back nine, while Ian Parry and Russell Storey, playing off 14, had to settled for third place with 21 points. All three pairs returned the same score of 44 points.
Sheila Dornan topped the Stableford Trophy qualifiers with 39 points, playing off 29 handicap.
She was followed by Marilyn Free, who scored 36 points off 31, and Sally-Ann Angel, who scored 33 points off her 25 handicap.
Jenny Rose won the ladies' Support Stableford with 38 points off 21, ahead of Nesta James (20), who scored 36 points. Philippa Deman (15) and Catherine Chick (17) tied for third place with 35 points.
Colchester also claimed the Matabele Bowl, an annual trophy contested with Clacton Golf Club since 1950. Colchester won the match away at Clacton, retaining the trophy they won last year.
The Vets teams continued their winning streak in their friendly matches, beating The Warren at home. They have won thirteen of their twenty-six matches so far this season, with four halved.
Upcoming Competitions
Cant Cup - Sunday 17th September
This is a mixed boarded competition with the trophy being donated in 1920 by Mr Cecil E. Cant. Pairs of one man and one lady play mixed foursomes medal, juniors must play with an adult. Played from the white and red tees with a maximum playing handicap of 24 for men, 30 for ladies and 18 for juniors. Played from the mens card. You can sign up now.
Paxman Trophy - Saturday 23rd September
This mixed foursomes competition is open to any combination of men, ladies and juniors who must play with an adult. Played from the white and red tees and the men's scorecard. Maximum playing handicaps are 24 for men, 30 for ladies and 18 for juniors. Sign up is open now.
500 Club Stableford - Sunday 24th September
This competition is open to all 500 Club members with tee times available to book online now. If you would like to join the 500 Club, please contact Simon Rippingale.
Hodson Trophy - Saturday 30th September
This team event features a man, lady and junior playing together with tee times from 12.00pm.
Medal & Medal Winners Cup - Sunday 1st October
This is two competitions in one - both open to full male members and juniors who must play with an adult. Both are played from the white tees and men's scorecard, men have a maximum playing handicap of 28 with juniors at 18. The Medal is open to men and juniors. The Medal Winners Cup is open to gentlemen members who have won or finished second in a weekend Medal or Stableford / Boarded Competitions (the list is in the mens changing room). The winner of the Medal Winners Cup is determined by the highest placed eligible player in the Medal results list. Sign up is open now.
Stableford - Sunday 8th October
Open to all 7 days men and lady members as well as juniors. Played from the white and red tees with no playing handicap restrictions. Sign up is open now.
Vets Jack Halls Trophy - Monday 9th October
Sign up is now open for this year's Jack Halls Trophy. Open to all men aged 60 or over on the date of the competition. It is an individual stableford played from the white tees and is followed by lunch along with the Vets AGM and annual trophy presentations.
Moy Cup - Sunday 15th October
Traditionally the last individual Sunday competition before the start of the Winter League, the Moy Cup is the oldest club competition having first been played in 1910. The trophy was presented by CT Moy who was the first Club Captain, he was a coal merchant and early winners received a bag of coal as a prize! It is the only individual competition played as Medal against par so competitors are playing matchplay against the course. It is open to full gentlemen and juniors with a maximum playing handicap of 22 from the white permanent markers. Randomly drawn, players put their names down against a zone with the draw being carried out by the pro shop in advance. Sign up opens on 17th September.